Charlotte Area News - All The Local News Headlines In One Website
Charlotte Area News provides you with the most complete set of online news, weather and other information related to Charlotte, NC, and surrounding Carolina counties. Check out what's going on in the local area instantly. Here you'll find:
• News feeds from all major Charlotte area news media, plus:
• Yahoo, Google, several weather channels
• Click on any blue headline to read more
• Subscribe to our daily email update using the "Subscribe me" box on this page

WBTV - News
Patriots-Seahawks are tied 14-14 at halftime
Russell Wilson threw an 11-yard touchdown pass to Chris Matthews with 2 seconds left in the second quarter and the Seattle Seahawks tied the Super Bowl at 14 despite being outplayed by the New England Patriots for most of...


Balloon pilots arrive in New Mexico after historic flight
Two pilots who completed a record-breaking flight across the Pacific Ocean in a helium-filled balloon returned to New Mexico on Sunday to the sounds of mariachi music and an enthusiastic and emotional welcome


Running story: Super Bowl ads from start to finish
The Super Bowl ad games have so far delivered a nod to the Brady Bunch, voiceovers from Muhammad Ali and John F. Kennedy and Mindy Kaling trying to steal a kiss from fellow actor Matt Damon.


Sheriff: Chesterfield Co. girl abducted from school by stepfather
According to SLED, Alexis Ann Deas went missing Friday and was last seen at New Heights Middle School in Jefferson, SC around 10 a.m.


Woman found dead in Lenoir apartment parking lot
Lenoir police responded to a call at 2:49 Saturday morning and say they found a woman's dead body outside of the Creekway Apartments in the 500 block of Creekway Drive.


Celebrities offer support for Whitney Houston's daughter
Celebrities are offering their support and prayers for Whitney Houston's daughter, who authorities say was recently found face down and unresponsive in a bathtub in a suburban Atlanta townhome.


Storm blankets Midwest in snow, creeps toward Northeast
A slow-moving winter storm blanketed a large swath of the Plains and Midwest in snow Sunday, forcing the cancellation of roughly 2,000 flights, making roads treacherous and forcing some people to rethink their plans to...


WBTV celebrates Emmy wins
Saturday night, Christine Nelson, Leighton Grant, and Molly Grantham won Midsouth Regional Emmys in Nashville for their work on WBTV.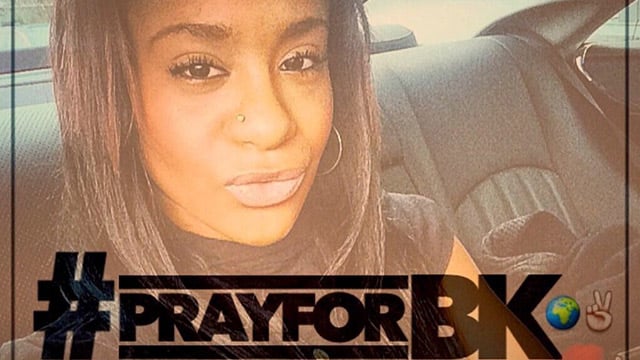 Bobbi Kristina Brown in medically induced coma after found face down in tub
Bobbi Kristina Brown, daughter of singers Bobby Brown and the late Whitney Houston, was found face down and unresponsive in a bathtub on Saturday in her Roswell-area home.



Man hospitalized in east Charlotte shooting
Police were on scene at a North Sharon Amity Road and Amity Court where they say one man was shot Sunday afternoon.


Foreign affairs, culture wars split GOP focus ahead of 2016
Need evidence there's no clear path to the Republican presidential nomination? Consider the competing messages some likely candidates delivered on Sunday's talk shows.


'Sniper' shoots down Super Bowl weekend record with $31.9M
"American Sniper" shot down another box-office record: Its $31.9 million is the biggest Super Bowl weekend gross ever.


Check CharlotteAreaNews.com Often To Keep Up With Local News

The Charlotte Observer -- * Home Page Mapping ~ Top Stories
The Charlotte Observer, Charlotte, NC


Clock's ticking: 2 weeks left for 2015 ACA coverage
In North Carolina, a final push is on to enroll people for subsidized health insurance before the Feb. 15 deadline.Click to Continue »


A year after ash spill, open questions about Duke and the Dan
It?s been one year since a security guard at a Duke Energy power plant in Eden found a mysteriously drained ash pond as the Dan River turned the color of…Click to Continue »


Same-sex marriage, other social issues return to NC legislative agenda
North Carolina has joined a growing list of states that have introduced legislation that would allow officials with a religious objection to refuse to participate in same-sex marriages.Click to Continue »


Charlotte firefighters battle south Charlotte blaze
Charlotte firefighters battled a blaze Sunday afternoon in south Charlotte, close to Jay M. Robinson Middle School, said Fire Capt. Jackie Gilmore.Click to Continue »


Appalachian State University student dies, eighth since August
Boone Police reported Saturday that an Appalachian State University student from Charlotte had died, bringing to eight the number of student deaths in the ASU community since classes began in…Click to Continue »


Mecklenburg to put records online for Greg Hardy and Randall Kerrick cases
Those interested in Greg Hardy's upcoming domestic abuse trial will soon be able to follow along from home.Click to Continue »


New Charlotte NAACP leader wants closer ties with LGBTs, immigrants
New NAACP leader Corine Mack says she intends to join forces with gays and Latinos to protect civil rights.Click to Continue »


From the cruel shadows comes a new Queen Charlotte
Why Charlotte?s annual groundhog ceremony will have to be held in royal secrecy this year.Click to Continue »


2 arrested in Lake Wylie double homicide case
Police have charged a man and woman from North Carolina in connection with the October home-invasion killings of a Lake Wylie couple just months after they had been robbed at…Click to Continue »


Meet the Brazilian orange baron who helped orchestrate Chiquita buyout
Jose Luis Cutrale, an enigmatic Brazilian orange baron, is one of the men behind the recent buyout of Charlotte-based Chiquita.Click to Continue »


Charlotte Area Business News
Charlotte Business News - Local Charlotte News | Charlotte Business Journal
View Breaking Local News Headlines in Charlotte from the Charlotte Business Journal. Access business resources, company profiles, business advice columns, local jobs and more.

Ingersoll-Rand beats expectations with fivefold increase in quarterly earnings


Ingersoll-Rand's fourth-quarter earnings shot up more than fivefold to $255.5 million, or 95 cents per share, compared with the same quarter a year ago, when the company earned $47.7 million, or 16 cents per share. For the year, Ingersoll-Rand (NYSE:IR) earned $931.7 million, or $3.40 per dilute...

Forestar makes huge land purchase in Huntersville area, buying nearly 230 acr...
Forestar Group Inc., a real estate and oil and gas company based in Texas, has purchased 229 acres of land just east of Huntersville for $11.8 million, according to real estate records. The assemblage is between Ramah Church Road and Huntersville-Concord Road, between the Centennial at Historic ...

American Airlines adds international flights -- but not in Charlotte


American Airlines Group Inc. (NASDAQ:AAL) announced this week that it is adding six routes to destinations in Mexico, the Caribbean and Latin America. But none of those will be taking off from Charlotte Douglas International Airport. CLT, formerly the largest hub for US Airways, serves as the se...

American Airlines pilots approve contract with 23 percent pay raise


American Airlines pilots have approved a contract that gives them a 23 percent pay raise this year and subsequent raises of 3 percent for the next five years. About 65.7 percent voted in favor of the deal and 34.3 voted against the new five-year contract, according to the Allied Pilots Associati...

Here's the best Super Bowl bet for solar geeks


Looking for a geeky Super Bowl bar bet you can't lose? After the first couple of rounds, bet your beer-drinking buddies that this year's NFL champion has solar power at its home stadium. The Solar Energy Industry Association has released a list of the "solar champions" among pro sports teams. A...

Mooyah Burgers, Fries & Shakes picks Matthews for first N.C. location


Mooyah Burgers, Fries & Shakes' first location in the Charlotte market ? and in North Carolina ? will open next month. And franchise area developer John Ficara plans to develop 20 total locations in the state over the next decade. "That's how confident I am in our brand and our product," Ficara...

Super Bowl: The Business Journals preview the big game


The nation is gearing up for Sunday's Super Bowl clash between the defending-champion Seattle Seahawks and New England Patriots in Glendale, Ariz., and American City Business Journals news outlets are looking at the game from a variety of business angles. There have been buckets of stories ? see...

Carolinas HealthCare asks court to block Fort Mill hospital construction


Carolinas HealthCare System has asked an S.C. court to prevent Piedmont Medical Center from starting construction of its planned $147 million hospital in Fort Mill. The S.C. Administrative Law Court ruled in December that Piedmont be awarded the rights to construct that long-disputed hospital ? ...

Duke Energy spent $45M on Lee nuclear plant in 2014


Duke Energy (NYSE:DUK) spent $23.2 million from July through December on planning and pre-construction work for its proposed $11 billion Lee Nuclear Station near Gaffney, S.C. That brings Duke's annual total to nearly $45 million. That's the least Duke has spent on the project in a year since it...

CommunityOne Bank books $142 million one-time profit


An accounting maneuver more than three years in the making is finally a reality at CommunityOne Bancorp (NASDAQ:COB). The Charlotte-based bank in the fourth quarter of 2014 reversed a $142.5 million deferred tax asset valuation allowance, which dropped straight to the company's bottom-line resul...