News From WBTV
WBTV - News
Charlotte news for metro Charlotte and Mecklenburg County, the Piedmont and high country regions of North Carolina and upstate South Carolina.


Students sickened at Charlotte middle school from heat
According to a parent at McClintock Middle School, nearly 20 students got sick Thursday afternoon because it was hot inside the school.


Kelly: No use of US military to enforce immigration
Mexico's mounting unease and resentment over President Donald Trump's immigration crackdown are looming over a gathering of U.S. and Mexican leaders that the U.S. had hoped would project a strong future for relations between neighbors.


More lawmakers join push for proposed legislation that would repeal HB2
New legislation, filed Wednesday, in the North Carolina House of Representatives, is gaining additional bipartisan support as it seeks to repeal the state's controversial House Bill 2.


'Real men provide' billboard provokes debate, protest
A business owner is organizing a protest against the sign she calls 'misogynistic and outdated.'


Rowan EDC gets land off I-85 for development
In a move praised by Rowan County Commission Chairman Greg Edds, the Rowan Economic Development Commission announced that it had secured an option of forty acres of land just off Interstate 85.


22-year-old charged in killing of East Meck HS student
Allen, 18, was shot and killed at a house party in the 400 block of Kelford Lane Monday night.


Salisbury police identify new person of interest in Oakwood Avenue homicide
A second person of interest has been identified by Salisbury Police related to the homicide involving Demareo Bost.


Men wanted in multiple Charlotte convenience store robberies
Charlotte-Mecklenburg police believe the robbers are working together and targeting cigarettes and cash during the robberies.


Lincoln County man accused of child sex assault
Phillip Wayne Vrchota, 34 of Lincolnton, has been charged with felony taking indecent liberties with a minor.


East Rowan student charged with assaulting teacher
A student at East Rowan High School was suspended given a citation for assaulting a teacher this week. According to the report at the Rowan Sheriff's Office, ERHS student Anterrio Reed was in In-School Suspension on Monday.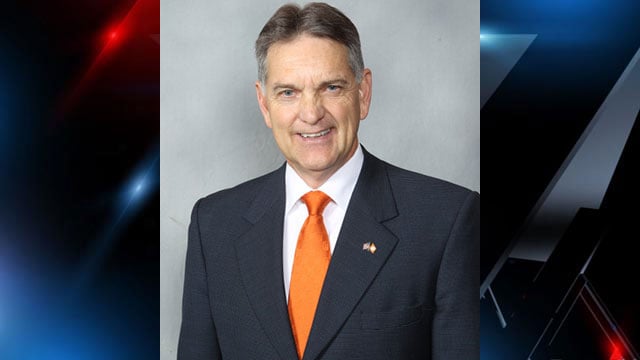 Memorial service to be held this afternoon for longtime Clemson athletics leader
The Anderson County Sheriff's Office confirmed the large search for a missing Easley man ended tragically.


Homeowner: Man held gun to sleeping child's head, kidnapped woman
"He got her and he's pulling the trigger... 'pow, pow, pow... Get in the car'."


News from Fox 46

Local News | WJZY
verve rss feed


2 students taken to the hospital after heat-related illness in SE Charlotte
Two students have been transported to the hospital Thursday after an illness attributed to heat w...


22-year-old charged with murder of East Meck. HS student
Charlotte-Mecklenburg police say they have made an arrest in the shooting death of East Mecklenbu...


Lincoln Co. man accused of sexually assaulting 12-year-old girl
A Lincoln County man has been arrested on charges of child sexual assault in connection with inci...


2 charged in Catawba College robbery, burglaries
Two men have been arrested robbery and burglaries at Catawba College, according to Salisbury Poli...


Man accused of setting fires in bathroom trash cans
A man is accused of entering bathrooms of several Kings Mountain businesses and setting fires in ...


Fire destroys home in east Charlotte
Fire crews are responding after a home caught fire Thursday morning in east Charlotte.The fire br...


Prosecutors: SC man threatens to kill Trump, Obama
A Spartanburg man is charged with making threats on the lives of President Donald Trump and forme...


Woman found safe after robbery kidnapping in north Charlotte
A woman has been found safe after a robbery kidnapping Thursday morning in north Charlotte, polic...


19-year-old charged with murder of man found on I-85
A suspect has been charged after a man's body was found along Interstate 85 Wednesday night near ...


CMS students start petition to ban senior graduation project
CMS students have started a petition - one with some 3,400 signatures already collected - that if...


Families say goodbye to loved ones in NC Air National Guard
More than 100 guardsmen will be leaving the North Carolina National Guard Base over the next thre...


CMPD: Suspect in murder of newspaper carrier charged with separate robbery
FOX 46 Charlotte has learned new details about the man arrested for killing a beloved newspaper d...


Sister of man shot, killed by undercover cop speaks out
A sister fights back tears - as she remembers her little brother."He was going to be 30 next mont...


Woman taken to the hospital after crashing car during high-speed chase
A Highway Patrol chase in Gaston County ended in a serious crash Wednesday afternoon.It happened ...


Bill to repeal HB2 filed in North Carolina General Assembly
A bipartisan effort is underway to repeal House Bill 2. On Wednesday, two Republican and two Demo...


News from WCNC TV

WCNC - Local
RSS Oubound Feed

CMPD: Armed robbery at Hornets'...







'Abe Lincoln' visits Cotswold Elementary






 

Son holds dying mom's hand after she...
CENTENNIAL ? A 43-year-old Centennial man is facing murder charges after allegedly shooting his e...

Man sentenced to 38 years in prison
A man will spend 38 years in prison after a jury found him guilty of second-degree murder Wednesd...

Man charged with murder of local teen
Charlotte-Mecklenburg Police investigators say an arrest has been made in the shooting death of a...

Albemarle cop rescues blind man in fire
A local police officer is being hailed a hero after he helped save a disabled man from a house fi...